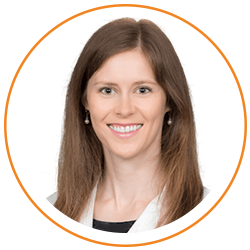 KALEIGH BURKE, M.D.
CLASS OF 2020
"I chose Duke for its high volume, the diversity and complexity of pathology, and the opportunity to learn from experts in abdominal radiology in order to better prepared for sub-specialized private practice. My favorite part of the fellowship was the collegiality amongst residents, fellows, and attendings, which made it fun to go to work each day."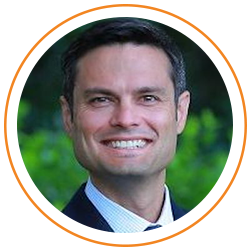 ANTHONY TRACE, M.D.
CLASS OF 2020
"Duke is the perfect combination: world class faculty and mentorship, a variety of interesting cases, and a beautiful city to experience it all. Honestly the residents, faculty, and staff made it feel like home."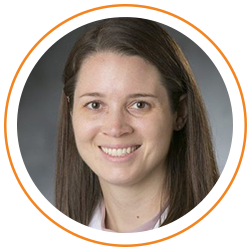 WENDY EHIELI, M.D.
CLASS OF 2017
"My abdominal imaging fellowship at Duke was a fantastic year spent reading & mastering complex cases, learning from great minds and experts in the field, while enjoying the camaraderie of my stellar co-fellows."
WHAT AN ABDOMINAL FELLOW CAN EXPECT
The faculty of the Duke Radiology Division of Abdominal Imaging strives to provide a fellowship environment conducive to trainee growth in both clinical and academic excellence. At the completion of the 12 month experience, fellows can expect to be well-positioned to join a subspecialized private practice or confidently accept an academic faculty appointment. Opportunities exist within the fellowship experience for all aspects of abdominal imaging including CT, abdominopelvic MRI, ultrasound (including vascular and first trimester OB ultrasound), and percutaneous interventional procedures (biopsy and drainage). In addition, fellows receive exposure to traditional GI and GU radiology.
DUKE UNIVERSITY MEDICAL CENTER (DUMC)
Located on the edge of the Duke University West (main) campus, DUMC encompasses a 957 bed tertiary care hospital (Duke North and Duke Medicine Pavilion) as well as outpatient clinics (Duke South and Duke Cancer Center). Although the overarching Duke University Health System also includes many free-standing clinics throughout the Raleigh-Durham-Chapel Hill area, the Department of Radiology is primarily housed within Duke North Hospital and provides radiology services for the entire Duke University Health System.
The Duke Department of Radiology provides approximately 450,000 examinations and over 20,000 interventional procedures annually. A level 1 trauma center, the DUMC Emergency Department is contiguous with the Radiology Department located on the first floor of Duke North Hospital. Abdominal Radiology Fellows may expect to encounter a broad range of pathologies through assignments in trauma service and at the Duke Cancer Center: one of the largest comprehensive cancer treatment facilities in the country. Cancer care at Duke includes specializations in hepatobiliary/pancreatic neoplasms, colorectal neoplasms, melanomas, breast cancers, neuroendocrine tumors, sarcomas, and lung cancers. The Duke Abdominal Radiology Division also supports a busy abdominal transplant service in the performance of liver, kidney, pancreatic, small bowel, and combined organ transplants.
Duke Radiology's Division of Abdominal Imaging has close ties to an outstanding group of oncologic, urologic, and general surgeons in addition to excellent working relationships with each of the divisions within the Department of Medicine. There are particularly close collaborations with the hepatobiliary, pancreatic, colorectal, and endocrine/thyroid multidisciplinary working groups, and regular tumor boards in which our division plays a central role. These tumor boards are facilitated by faculty from all divisions, and provide outstanding educational experiences.
FACULTY
Duke's Radiology faculty provide top notch expertise in every area of abdominal imaging including but not limited to hepatobiliary/pancreas, GI, GU, female pelvis, MR, CT, interventional, and ultrasound. For more information on our faculty, please click here.
UPON FELLOWSHIP COMPLETION
Upon completion of the fellowship experience, most Duke Abdominal Imaging Fellows accept positions in high profile private practices. Between one and two fellows per year choose to enter an academic practice, combining a passion for teaching and research with high quality patient care.
APPLICATION
Thank you for your interest in Duke Radiology's Abdominal Imaging Fellowship. Our application season this year (for a program start date of July 2025) will open on 11/1/2023. We have always adhered to SCARD guidelines for the fellowship application process and will continue to do so.
Important dates include:
11/1/23: Begin accepting applications
1/8/24: First day of interviews
Completed applications can be submitted to Candice Pearce electronically (preferred) or via regular mail. Application materials include:
CV
Personal statement
USMLE Transcripts
3 letters of recommendation (1 must be from your Program Director and all letters should be recently dated)
Recent photo-requested not required
PROGRAM DIRECTOR:
Benjamin M. Wildman-Tobriner, M.D.
Telephone: (919) 684-7218
E-mail: benjamin.wildman-tobriner@duke.edu
FOR MORE INFORMATION CONTACT:
Candice Pearce
Telephone: (919) 684-7366
Fax: (919) 684-7168
E-mail: candice.pearce@duke.edu
FOR CORRESPONDENCE, PLEASE USE THE FOLLOWING:
MAILING ADDRESS:
Duke University Medical Center
Department of Radiology
Division of Abdominal Imaging
Box 3808
Durham, NC 27710
PHYSICAL ADDRESS:
Duke University Medical Center
Department of Radiology
Division of Abdominal Imaging
2301 Erwin Road, Room, 1517K
Durham, NC 27710