The Duke Neuroradiology Fellowship Program is approved for 8 ACGME fellows.
There are two main training pathways. The first and more common pathway is a traditional, rigorous, one-year training program covering all facets of clinical Neuroradiology. The second pathway is a two-year program which combines a year of mentored research with year of clinical training, and which is designed to train future academic neuroradiologists.
The fellowship program offers training in diagnostic CT and MRI for both the adult and pediatric populations. Duke University Health System is a tertiary care center that sees remarkably diverse neuropathology, and it is closely partnered with a leading Veterans Affairs Hospital located across the street. ER and inpatient imaging consists of a high proportion of stroke (including CTA and CT perfusion), trauma, and acute infectious/inflammatory cases. Outpatient imaging, Community Division imaging, and our associated Veterans Affairs Hospital provide ample experience with back pain, headache, demyelinating diseases, epilepsy, and head and neck pathologies. Our close relationship with Duke's Preston Robert Tisch Brain Tumor Center translates into an exceptional neuro-oncology training experience in which fellows become familiar with a vast array of tumor types, restaging considerations, MR spectroscopy, intraoperative MRI, and functional MRI.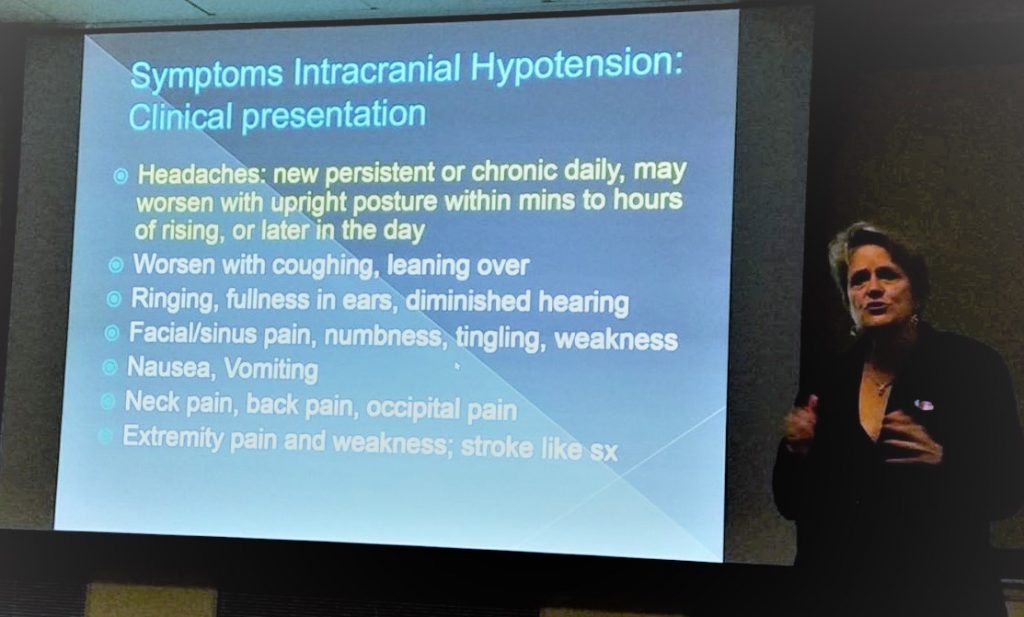 The fellowship also offers extraordinary procedural training, in which fellows can participate to varying degrees depending on their interests. All neuroradiology fellows will become facile with image-guided biopsies which are part of the daily workflow in both the Duke and VA reading rooms. Neuroradiology fellows will also gain an appreciation for state-of-the-art interventions for stroke, aneurysms, and vascular malformations while on the neurovascular angiography service, though the neurovascular team pager is typically held by a separate dedicated neurovascular interventional fellow. Finally, Duke boasts a worldwide referral base to its CT-spine intervention service, which provides care for spontaneous spinal CSF leaks and complex/high-risk spinal pain on its 2 dedicated procedural scanners.
We enjoy a friendly work environment and a collegial relationship with clinicians across the health system. We work especially closely with the Departments of Neurosurgery, Orthopedic Spine Surgery, Adult Neurology, Pediatric Neurology, Ophthalmology, and Otolaryngology Head and Neck Surgery. Fellows work with a faculty of 18 full-time fellowship-trained diagnostic neuroradiologists and 4 neuro-vascular interventionalists (1 radiologist and 3 neurosurgeons).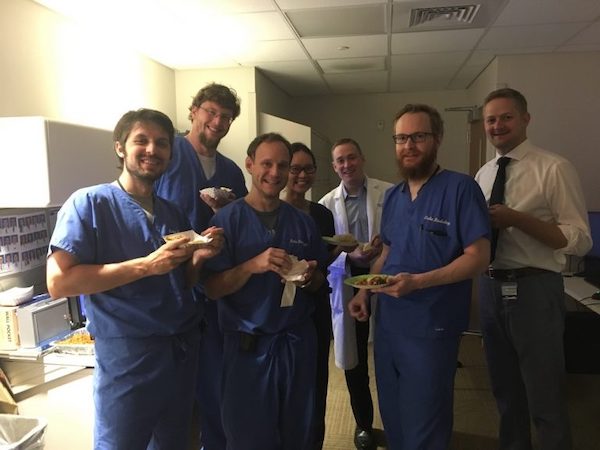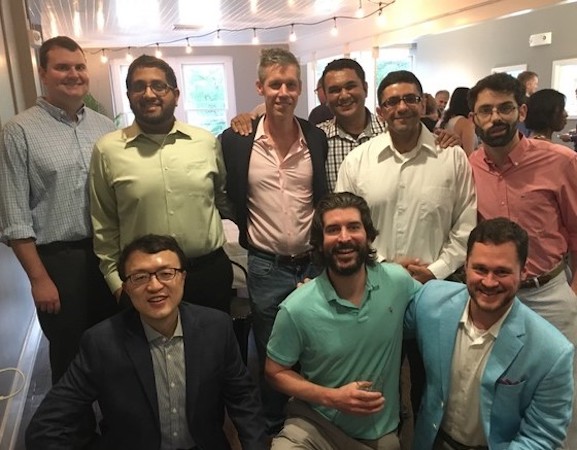 Research opportunities abound, and fellows are most welcome to participate in research projects. Case reports and clinical research are very frequently undertaken by fellows. There are also opportunities in basic research, with 3 dedicated research MR scanners in close proximity to our clinical work areas. Up to 5 days of meeting time is permitted, and travel support is provided to fellows who have abstracts accepted for presentation.
As the Duke Department of Radiology supports a large residency program and runs a medical student core curriculum rotation in medical imaging, each neuroradiology fellow is given teaching opportunities at both the medical student and resident levels.
One of the highlights of the fellowship is our conference schedule. Fellows attend neuroradiology division interesting case conferences twice weekly, and fellows run neuroradiology case follow-up conferences once monthly. Fellows also receive a weekly didactic lecture. There is also a multitude of weekly and monthly interdepartmental case conferences staffed by neuroradiology faculty in which fellows are encouraged to participate; these include Neurosurgery, Neurology, Pediatric Neurology, Spinal Metastases, Adult Brain Tumor, Pediatric Brain Tumor, Epilepsy, OHNS, Vascular Malformation, and Neurovascular conferences.
REQUIREMENTS FOR FELLOWSHIP:
The United States Medical Licensing Examination (USMLE) is required for entrance into the Duke Neuroradiology fellowship program.
A North Carolina Medical Board license to practice medicine (full or training license) and credentialing from the Duke University Medical Center are also required prior to beginning training.
For applicants who are not U.S. citizens (H1-B visa is required); a student visa is unacceptable.
It is the applicant's responsibility to provide proof of these requirements.
DATES FOR THE 2023 NEURORADIOLOGY FELLOWSHIP MATCH FOR 2024 APPOINTMENTS:
     Match Opens: March 22, 2023
     Ranking Opens: April 19, 2023
     Quota Deadline: May 17, 2023
     Ranking Closes: May 31, 2023
     Match Day: June 14, 2023
YOUR COMPLETED APPLICATION SHOULD INCLUDE:
Completed application form
CV
Personal statement
USMLE Transcripts
3 letters of recommendation (1 must be from your Program Director or Chairman)
Recent photo
Please submit your application to ERAS® for Institutions | AAMC  (The Electronic Residency Application Service).
For additional information, please contact:
Babbie Williams
Program Coordinator
Telephone: (919) 684-7406
Fax: (919) 684-7157
E-mail: babbie.williams@duke.edu
FOR MORE INFORMATION, CONTACT
Michael Malinzak, M.D., Ph.D.
Program Director
Telephone: (919) 684-7406
FOR CORRESPONDENCE, PLEASE USE THE FOLLOWING:
Mailing address:
Duke University Medical Center
Department of Radiology
Division of Neuroradiology
DUMC Box 3808, Durham, NC 27710
Physical address:
Duke University Medical Center
Department of Radiology
Division of Neuroradiology
2301 Erwin Road, Room 1547
Durham, NC 27710