WELCOME TO DUKE RADIOLOGY!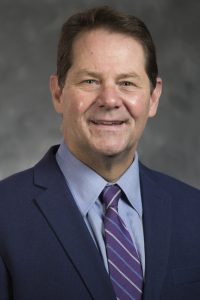 I hope this note finds you safe and healthy as you navigate the disruption of COVID-19 and the challenges it brings at home, work, and in our communities. At Duke Radiology, we are working harder than ever to keep our residents, fellows, faculty, and staff safe as they care for patients during this historic pandemic. Wherever possible, we have altered our workflows and workspaces to maximize social distancing, have embraced new styles and methods of training, and have learned to effectively communicate virtually. Although this has been a time of rapid change, we are committed to maintaining our culture and collegiality. The pandemic has taught us new, and in some cases, better ways to provide clinical care, teaching, and research and we look forward to embracing those improvements moving forward.
 Our faculty and staff are committed to excellence in providing outstanding patient-centered care, teaching residents and fellows, mentoring future leaders, and supporting innovative laboratory and clinical research.
Nationwide, radiology departments face tremendous change. During my career there has been explosive growth in advanced imaging technology with concomitant development of new diagnostic approaches and image-guided interventions and therapies.  Radiology expertise has become increasingly essential in working with our clinical colleagues to diagnose, treat, and care for our patients.  All the while, there is unprecedented pressure to be more efficient while ensuring appropriateness and safety, and demonstrating efficacy and outcomes. Duke Health and Duke Radiology are well positioned to continue as leaders in these areas.
One of our primary goals is to provide compassionate, state-of-the-art radiologic care and service to our patients and referring physicians.  Subspecialty interpretations of imaging studies, development and utilization of cutting-edge imaging technology, application of innovative interventional therapies, and active engagement in multidisciplinary care along with patients and their referring colleagues are each critical to achieving this goal.
Duke Radiology is also committed to continuing the tradition of training radiologists who are remarkably well-prepared to contribute in academic institutions and/or in private practice environments. The integral role of radiology in health care is emphasized by the fact that radiology is a required clerkship for every Duke University medical student. Our residency is among the most competitive in the country.  It is distinguished by a curriculum that facilitates a substantial, mentored research experience and is respected for producing exceptional radiologists.  We hold our residents to the highest standards. Furthermore, each division offers a top quality fellowship which encourages in-depth clinical and research training.
As an international leader in laboratory and clinical investigation, our faculty  advance radiologic knowledge and seek to develop and implement new approaches to imaging and patient care.  On a per faculty basis, our department is among the most prolific in the country in terms of peer-reviewed radiologic publications.
Enjoy the website. Through it, I hope your interest is piqued by the strengths and opportunities offered in our Department.  If an in person or virtual visit is in your future, we look forward to meeting you and introducing you to the strong tradition of excellence of Duke Radiology.
ERIK K. PAULSON, M.D.
ROBERT J. REEVES PROFESSOR
CHAIR, DEPARTMENT OF RADIOLOGY
DUKE HEALTH