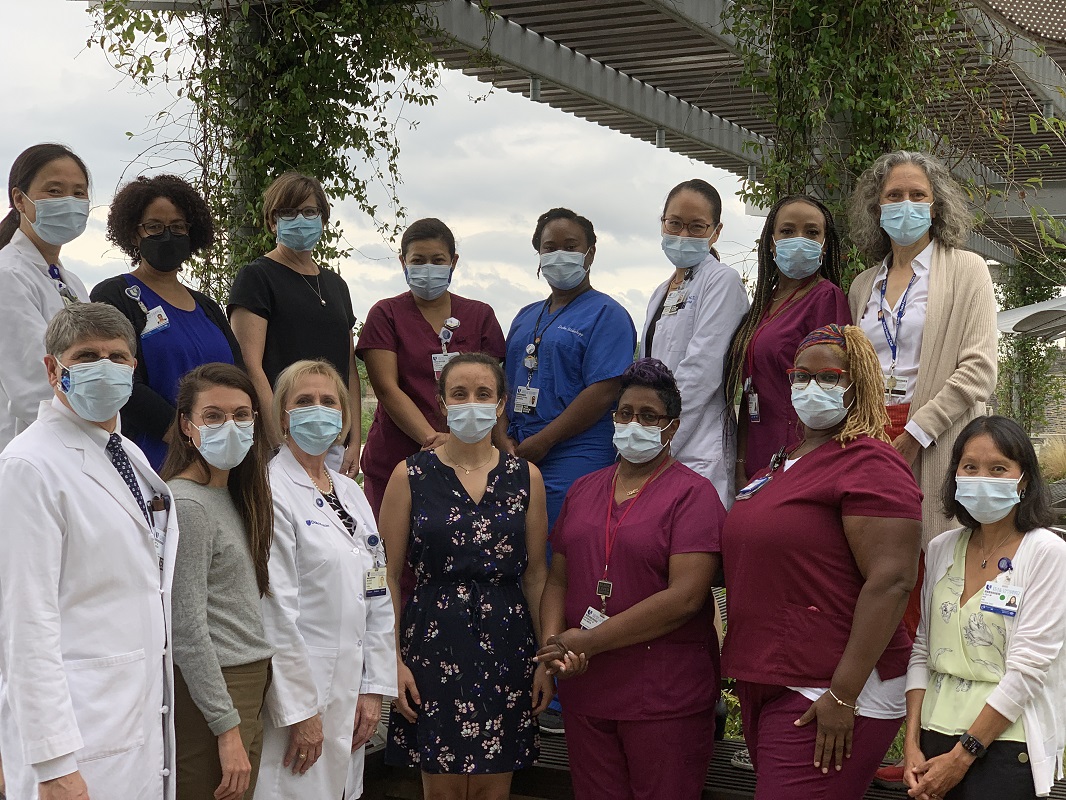 CDIA MISSION STATEMENT:
The Committee on Diversity, Inclusion, and Awareness (CDIA) exists to promote a diverse, inclusive, and welcoming environment.
We believe that an inclusive and equitable environment results in optimal patient care and promotes innovative thinking. We seek to provide an environment for learning and working where differences are valued, where each person feels safe and supported, and where everyone has an opportunity to achieve their academic and professional goals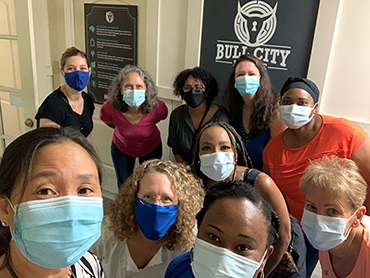 OUR FOCUS INCLUDES:
Working with departmental leadership to help recruit, retain, and mentor learners and faculty from groups that have been historically marginalized in medicine to create and maintain a diverse departmental community;
Reaching out to surrounding communities and developing programs that help address disparities in imaging access;
Promoting awareness of the internalized implicit bias that may be found in all individuals as well as promoting awareness of structural racism that can be found within health care as a whole;
Supporting the individuals on the committee and within the department through discussion groups and social events;
Attending and organizing social justice events that reflect our values and our priorities regarding human rights and health care.
CDIA STATEMENT ON ANTI-RACISM:
The Duke Radiology Committee on Diversity, Inclusion, and Awareness (CDIA) acknowledges the systemic inequities and injustices that are rooted in racism and are prevalent throughout American society. We recognize that these inequities extend into all aspects of society, including health care. While we realize that just an acknowledgment of systemic racism is not sufficient to dismantle it, we do believe that a public commitment to anti-racism is an important first step.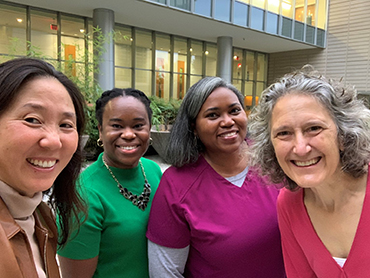 We vow to take the following individual and collective actions to help begin to address these societal inequities:
We will actively engage in thoughtful reflection and discussions of how we as individuals and how we as an organization implicitly contribute to and propagate policies and beliefs rooted in racism. We will listen when called into such discussions.
We commit to working on recognizing our own implicit biases and how those biases affect our relationships with each other and with patients.
We acknowledge that microaggressions negatively affect a departmental culture and result in undue stress. We also recognize that microaggressions often disproportionately affect our nonwhite colleagues, students, and patients. We commit to learning how to address microaggressions when we witness them, to promote a culture of support and well-being.
We vow to help address inequities in access to health care through engagement with the surrounding communities, particularly in regards to medical imaging which is the focus of our work.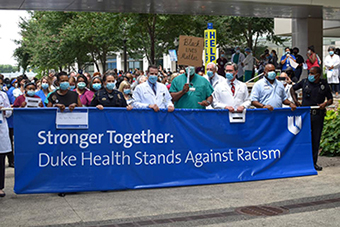 We will actively try to recruit individuals who have been historically marginalized within medicine so that our department reflects our surrounding community.
We recognize that we are imperfect and that we will make mistakes. When those mistakes are brought to our attention, we will listen and learn and try to do better.
We ask to be held accountable for these ideals. Anti-racism is a lifelong commitment and requires diligence and frequent reflection.
ANTI-RACISM RESOURCES
DUKE RADIOLOGY EVENTS
DIVERSITY AND INCLUSION GRAND ROUNDS SPEAKERS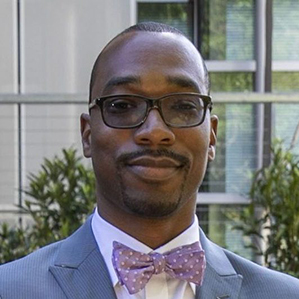 Marques Bradshaw, MD
DIVERSITY, EQUITY & INCLUSION: THE VANDERBILT EXPERIENCE
Associate Professor of Radiology
Vanderbilt University Medical Center
Nashville, Tennessee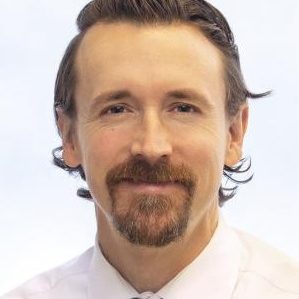 Matthew S. Davenport, MD
QUALITY IN HEALTHCARE (AND RADIOLOGY): WHY IT IS IGNORED AND HOW WE CAN IMPROVE
Associate Professor of Radiology and Urology
Associate Chair of Operations
Service Chief for Radiology
University of Michigan Health System
Ann Arbor, Michigan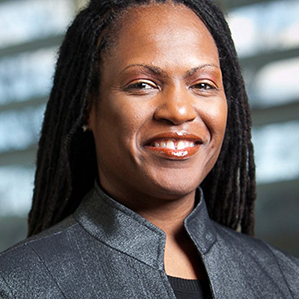 Ashleigh Shelby Rosette, PhD
GENUINE SOLIDARITY OR PERFORMATIVE PRETENSE: THE ROLE OF INSTRUMENTALITY AND AUTHENTICITY IN SHAPING PERCEPTIONS OF ALLYSHIP
Senior Associate Dean, Executive Programs
Professor of Management and Organizations
Duke University's Fuqua School of Business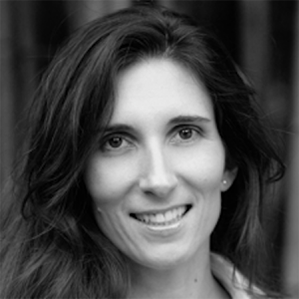 Ada Gregory
WHAT DID YOU SAY? MICROINTERVENTIONS FOR RESPONDING TO BIAS IN THE WORKPLACE
Associate Director, Kenan Institute for Ethics
Student Ombudsperson, Duke University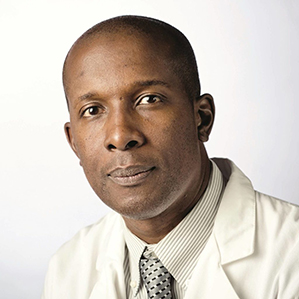 Damon Scott Tweedy, M.D.
REFLECTIONS ON RACE, MEDICINE AND RADIOLOGY AND THE ROLE OF RADIOLOGY IN ADDRESSING HEALTH DISPARITIES
Associate Professor of Psychiatry, Duke University School of Medicine
Medical Director, Primary Care-Mental Health Integration Team
Durham Veterans Affairs Health Care System
Author of NYT bestseller, Black Man in a White Coat: Reflections on Race, Medicine, and Radiology.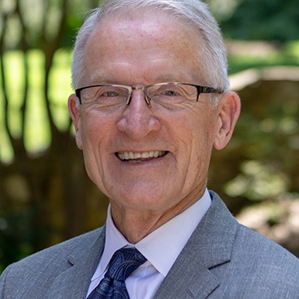 Stephen Bogdewic, Ph.D.
ENHANCING PROFESSIONALISM
Executive Vice Dean for Indiana University School of Medicine
National expert in leadership and work culture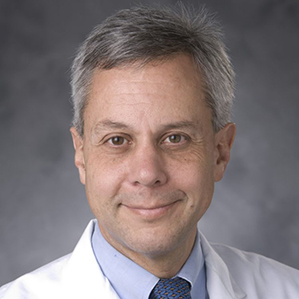 Jeffrey Baker, M.D.
"A TALE OF TWO CITIES? THE HISTORY OF DUKE HEALTH AND DURHAM'S HEALTH" A DISCUSSION ABOUT THE HISTORY OF MEDICINE IN DURHAM AND THE ROLE THAT DUKE HAS PLAYED IN IT
Trent Center for Bioethics, Humanities & History of Medicine
Director, Program in the History of Medicine
Professor of Pediatrics and History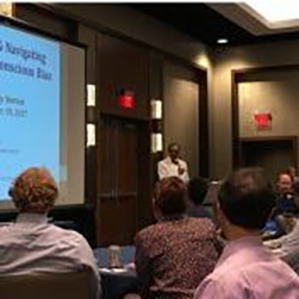 DIVERSITY AND INCLUSION RETREAT: EXPLORING & NAVIGATING IMPLICIT/UNCONSCIOUS BIAS
Dr. Ben Reese
Vice President of the Office for Institutional Equity, Duke University Health System
Judy Seidenstein
Associate Dean and Chief Diversity Officer, Duke University School of Medicine
UNIVERSITY EVENTS
SCHOOL OF MEDICINE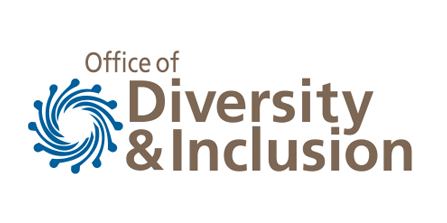 Radiology representatives on the Duke University School of Medicine Office of Diversity and Inclusion Committee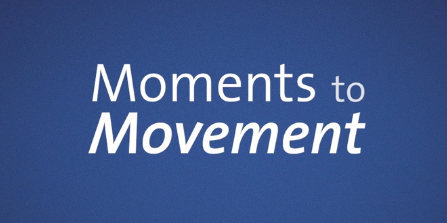 Participate in Moments to Movements Leadership training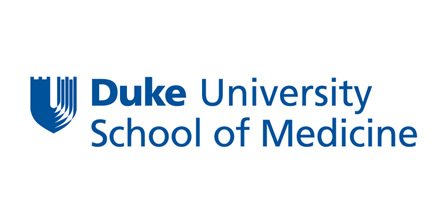 Facilitate "Cultural Determinants of Healthcare Disparities" MSII seminar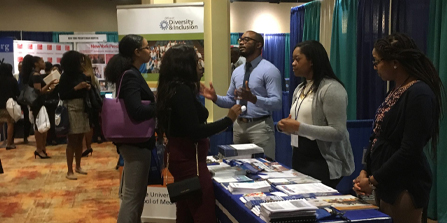 SNMA Conference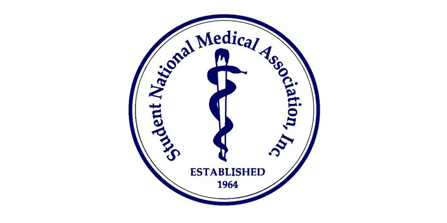 Specialty Panel May 2021 - Annual National SNMA meeting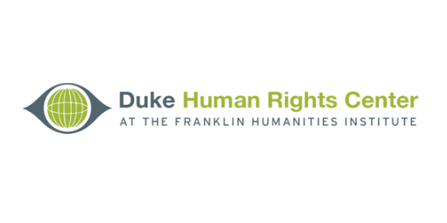 Participation in Teaching for Equity Fellowship Training
COMMUNITY EVENTS
ADVOCACY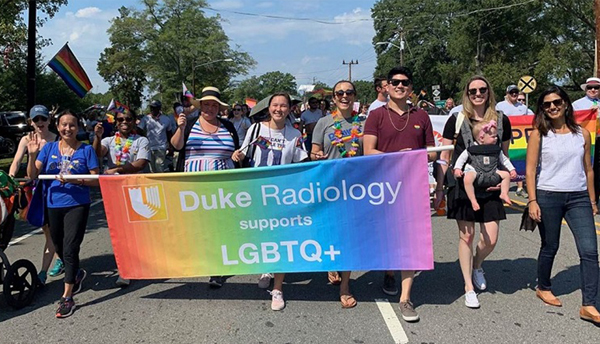 Durham Pride Parade September 2019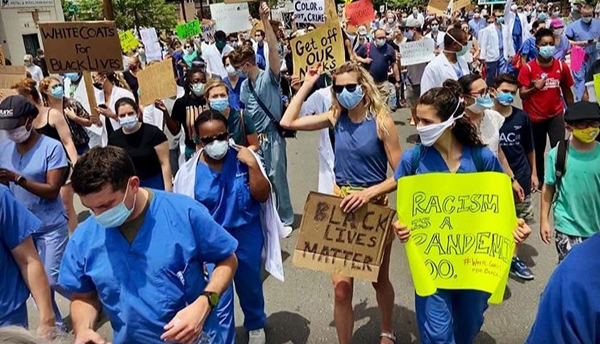 March for George Floyd June 2020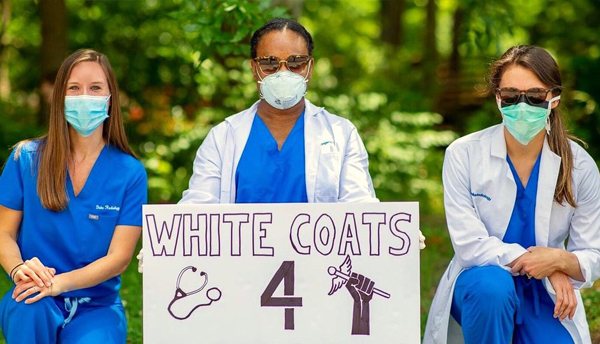 March for George Floyd June 2020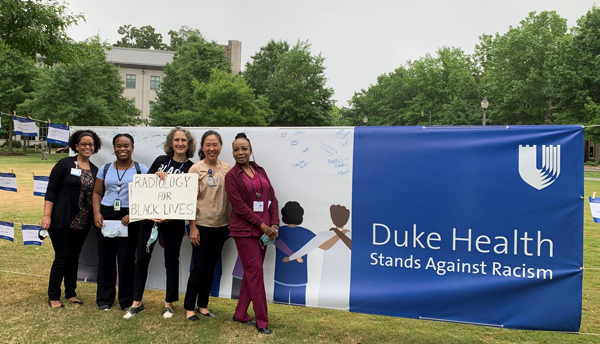 Commemorating Moments to Movements one year after George Floyd's death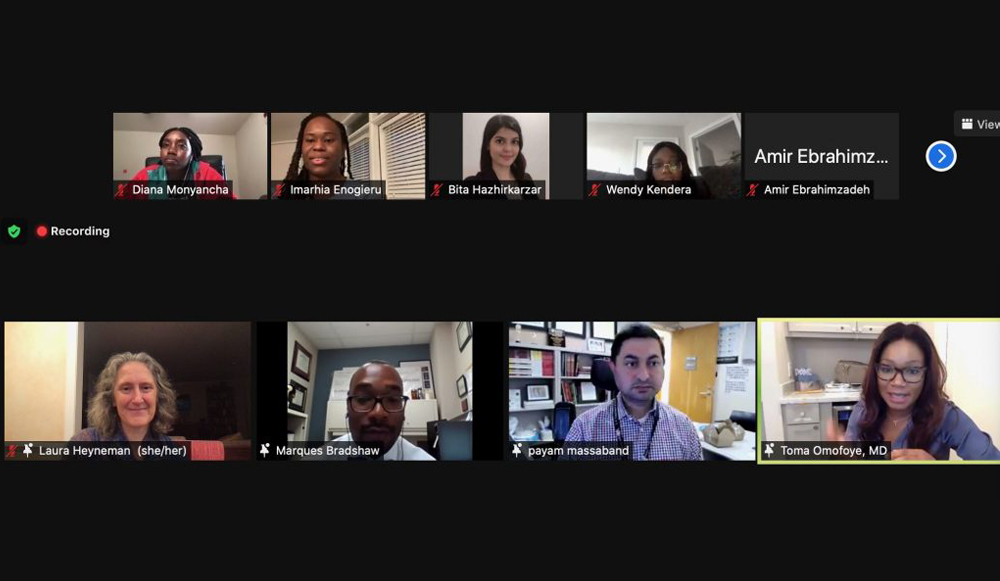 Participation in Tour for Diversity in Medicine's radiology panel for medical students interested in radiology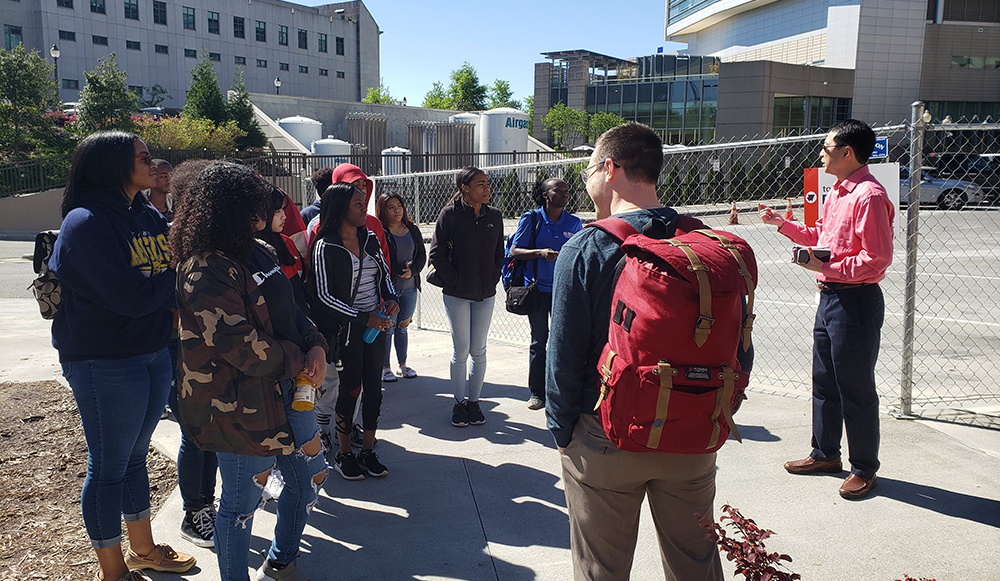 Outreach to local high school STEM students: James B. Dudley High School tour Duke Radiology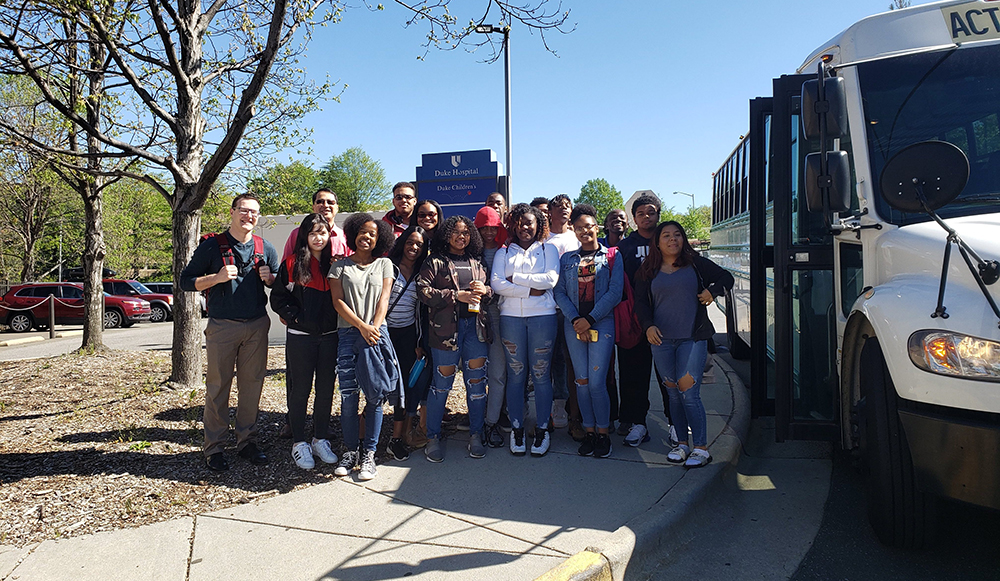 Outreach to local high school STEM students: Presentation to "Minorities in Medicine Club" at JD Clement Early College High School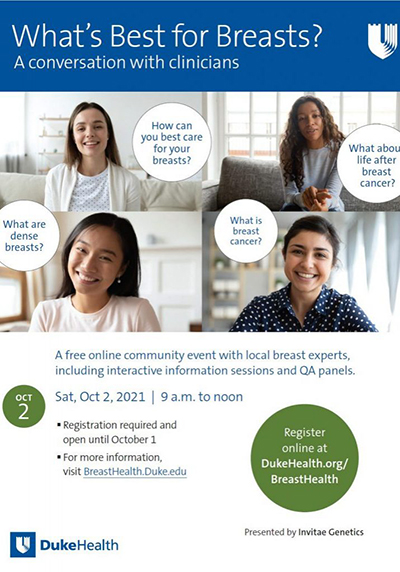 ANNUAL COMMUNITY HEALTH FAIR: DUKE HEALTH - BREAST HEALTH
Duke's breast experts host a free community symposium on Saturday, October 2, 2021!
The online virtual event will include Q&A sessions and interactive informational exchanges.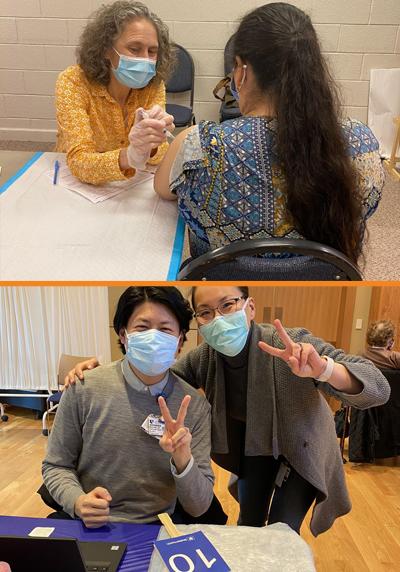 Targeted COVID vaccination clinics for historically underserved communities
CDIA NEWSLETTERS
Click on the image to view the full newsletter.