SPINAL CSF LEAKS
Spinal cerebrospinal fluid (CSF) leaks, also known as Spontaneous Intracranial Hypotension, is a debilitating medical condition in which a small tear or hole forms in the outer membrane containing the fluid surrounding the spinal cord, often for no apparent reason.  This tear leads to leakage of the fluid that cushions the brain and spinal cord.  As a result of this leakage, patients with this condition suffer from debilitating headaches. Other causes of CSF leaks may be due to surgery or trauma.Once thought to be rare, we now recognize that this condition is much more common than previously thought. Although classic symptoms of CSF leaks are severe headaches that improve when lying down, a wide range of other symptoms that mimic other conditions can occur, making diagnosis difficult.  Patients are often misdiagnosed with other headache conditions such as migraine, or even conditions like fibromyalgia or stroke.
Patients can be of any age, but are often young or middle-aged and in the midst of the most productive years of their lives.  They can become bedridden, consequently losing their jobs and becoming financially destitute. Some may become suicidal because of the excruciating pain. Even when the correct diagnosis is made, few physicians have experience in finding the source of the fluid leak and sealing it. This lack of experience oftentimes means that patients are told to lie in bed indefinitely, with little other prospect for treatment.
THE DUKE DIFFERENCE
Duke is one of only three centers in the country that has been working continuously on this problem over the past ten years. Having treated more than 1,000 people with suspected or confirmed cerebrospinal fluid leak, patients travel to Duke from across the country and from Canada, Europe, the Far East, Africa, New Zealand, and Australia.
Four Duke diagnostic and CT interventional neuroradiologists devote all of their time and energy to improving diagnosis and treatment for this debilitating disease.  Having extensive experience with this condition, the team has conducted groundbreaking research that has advanced understanding of the disease and revolutionized the way CSF leaks are treated.  Specifically, we have developed innovative imaging techniques to detect and localize leaks, including ones that are difficult to detect by standard means; developed new treatments to seal leaks using minimally-invasive procedures; and furthered the understanding of long-term effects of CSF leaks and how to manage them.
Every patient is different and needs highly personalized care.  At Duke, our experience, techniques, and technologies allow us to specifically tailor a treatment plan for each individual.  We also understand how disruptive this condition can be and are committed to undertaking  treatment with care, patience, and attention to detail.
CLINICAL STAFF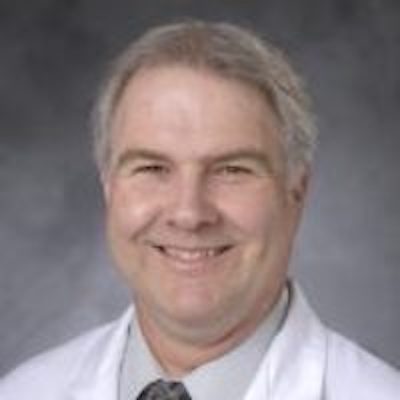 JEFF TAYLOR, PA-C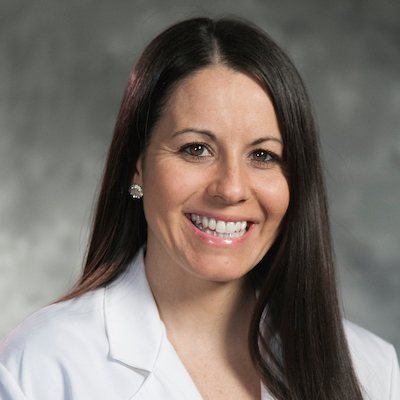 HOPE WEANT, NP-BC
FOR NEW PATIENT REFERRALS, SCHEDULING, OR TO SEND RECORDS:
Please call our Coordinator 919-684-7214 (Press Option 2)
Julie Fulcher RT(R)(CT)
FOR ESTABLISHED PATIENTS WITH CLINICAL QUESTIONS:
Please call our nursing line 919-684-7770
Dana Jones, RN, VA-BC, CNIII
OTHER INFORMATION ABOUT OUR TEAM:
Clinical Staff
Linda Gray Leithe, MD
Peter Kranz, MD
Timothy Amrhein, MD
Michael Malinzak, MD, PhD
Jeff Taylor, PA-C
Hope Weant, NP-BC
Nurse Coordinator 919-684-7770
Dana Jones, RN, VA-BC, CNIII
Appointment Coordinator 919-684-7214 (Press Option 2)
Julie Fulcher RT(R)(CT)
Trudy M. Lavin-Wensell BSRT (R) (CT)
APPOINTMENT LOCATION
Duke Medicine Pavilion
Department of Radiology, First Floor
10 Duke Medicine Circle
Durham, NC 27710
International Patient Services
Please follow the link below to submit our international patient form so we can register you in the Duke system and issue you a Duke Medical Record Number (MRN).
https://redcap.duke.edu/redcap/surveys/?s=YFJMN37T3T
Once submitted, please disregard the automated response you will receive requesting medical records and explaining the process. We will forward your information to our CSF-leak coordinator to contact you with further instructions on how to move forward with your request.
Ali Hamdani, Advisor International Patient Services
Office:  919-684-5191
Fax:  919-660-0146
Email:  internationalpatientservices@dm.duke.edu
TO MAKE A GIFT TO DUKE SPINAL CSF LEAKS
Evan Frazer, Associate Director of Development
Duke Health Development and Alumni Affairs
300 W. Morgan St., #1200, Durham, NC 27701
919-717-1968