Safe and Effective – The Role of Imaging in Duke's Lung Screening Program
WHY BE SCREENED?
Annual screening with low-dose computed tomography (CT) can find lung cancer before it spreads or becomes too complex to treat. Several large studies have shown that annual screening using low-dose chest CT can reduce the risk of lung cancer death by up to 24 percent in high risk individuals.
WHY DUKE?
Duke University Medical Center is an American College of Radiology (ACR) designated center for lung screening excellence. The ACR designation recognizes our program for meeting the highest standards in providing safe, effective, and high quality diagnostic care for patients at high risk for lung cancer. Our subspecialty trained radiologists are responsible for the performance and interpretation of lung screening exams, ensuring that you receive care from physicians with expertise in lung cancer diagnosis and other pulmonary diseases.
The Duke Lung Screening Program — with locations in Durham and Raleigh — provides convenient access to low-dose CT screening for individuals at high risk for developing lung cancer. In addition to imaging, smoking cessation evaluation and counseling is provided as well as follow-up treatment, if needed.
A multidisciplinary team of lung cancer specialists in the Duke Cancer Institute is committed to offering the most advanced services to patients — from screening and diagnosis to treatment and beyond — with comprehensive support and education services for patients and cancer survivors.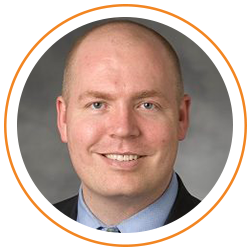 DR. JARED CHRISTENSEN
IMAGING DIRECTOR, DUKE LUNG SCREENING PROGRAM, AND CHAIR OF THE AMERICAN COLLEGE OF RADIOLOGY LUNG-RADS COMMITTEE
"Quality patient care is our highest priority. We apply our imaging expertise to identify lung cancer in its earliest, most treatable stage. Using evidence-based national standards that we helped develop, Duke radiologists provide management guidance to referring physicians and surgeons to help ensure that you receive the best possible care and outcomes."
FREQUENTLY ASKED QUESTIONS
WHY SHOULD I GET SCREENED FOR LUNG CANCER?
Lung cancer is the most common cause of cancer deaths in the United States. Annual screening with computed tomography (CT) scans can find lung cancers in their earliest stage when the cancer is easier to treat. Results from several screening trials have shown that patients at high risk for developing lung cancer can reduce their chances of dying from lung cancer by more than 20 percent by participating in an annual lung screening program.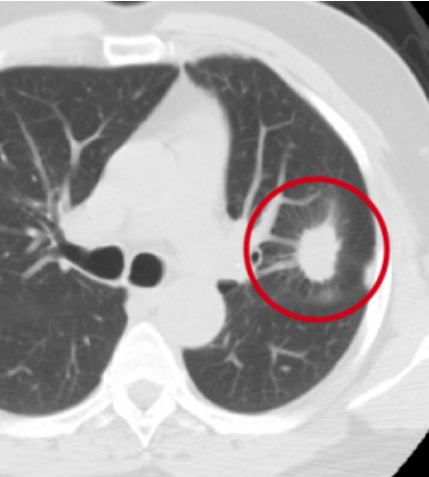 WHAT IS CT LUNG SCREENING?
CT screening is a noninvasive medical test that helps physicians diagnose and treat medical conditions.
Low-dose multi-detector CT scans are the most advanced form of CT scans and offer quick and accurate visualization of internal organs.
CT screening addresses an urgent need for improved lung cancer screening and early diagnosis of the disease when it is most treatable. A CT scan is able to detect small nodules that cannot be detected by a chest X-ray.
WHAT ARE THE RISKS OF CT LUNG SCREENING?
CT screening for lung cancer is safe and non-invasive; however, there are
some risks associated with the screening study.
Radiation Dose: To minimize the amount of radiation exposure to patients, our radiologists use a special low-dose protocol.
False Positives: The majority of lung nodules found by CT lung screening are not cancer, meaning that the study is a "false positive". However we typically cannot distinguish which nodules are cancer and which are not by a single screening exam; additional testing is often necessary to determine which nodules, if any, represent lung cancer. This is why it is important to return for a follow-up.
WHAT HAPPENS IF THE SCREENING SHOWS I HAVE LUNG CANCER?
Approximately 4 percent of patients with a lung nodule at screening are found to have lung cancer. For such patients, the screening study is the first step in the comprehensive care provided by the Duke Cancer Institute's team of lung cancer specialists. The Duke Cancer Institute is one of the top lung cancer treatment centers in the world. If you are diagnosed with lung cancer, a personalized treatment plan will be developed by our experts in thoracic surgery, medical oncology, radiation oncology, radiology, and pulmonology to offer the best course of care.
WHAT IS THE COST OF A CT LUNG SCREENING EXAM?
CT screening for lung cancer is currently covered by insurance providers for patients meeting high-risk eligibility criteria. Your physician or our team of experts can help determine if you are eligible for CT lung screening.
WHAT SHOULD I EXPECT ON THE DAY OF SCREENING?
Please arrive 30 minutes prior to your scheduled appointment. When you register, you will be asked to verify your physician and personal information.
You will initially be seen by a member of the Lung Screening Clinic to discuss the CT screening exam and, if you are a current smoker, receive information on smoking cessation.
The CT exam will be read by one of our expert radiologists with specialty training in lung imaging.
The exam does not require blood work or I.V. placement.
The screening exam takes about 10 seconds, during which time you are asked to hold your breath in order to limit motion of the lungs.
After the exam is completed, you will meet with a specialist in the Lung Screening Clinic to receive the results of the screening that same day, before you leave the clinic.
AM I ELIGIBLE FOR LUNG CANCER SCREENING?
SHARED DECISION MAKING
A DISCUSSION WITH YOUR PHYSICIAN THROUGH THE PROCESS OF SHARED DECISION MAKING CAN HELP DETERMINE IF CT SCREENING IS RIGHT FOR YOU. THE DUKE LUNG SCREENING PROGRAM SHARED DECISION MAKING AID IS AVAILABLE FOR DOWNLOAD:
FOR MORE INFORMATION CONTACT:
Duke Lung Screening Program
20 Duke Medicine Circle
Durham, NC 27710
Telephone (Toll Free): (855) 623-8132  Local: (919) 613-4318