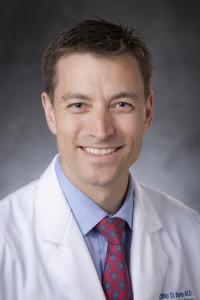 Congratulations Ted Boyse, MD., elected as President of the Duke Raleigh medical staff.  As President, Dr. Boyse will serve a two year term (2020-2022).  The medical staff president serves six years on the Duke Raleigh Hospital medical executive committee (MEC), including as chairperson during his term.  The MEC supervises all hospital physician administrative activities including: assisting and supervising credentialing, clinical quality oversight, and quality maintenance functions.
"My personal goal for the term is to work with the MEC to encourage and develop a sense of physician community on campus at Duke Raleigh Hospital."
We congratulate Dr. Boyse on this new chapter, and look forward to the dynamic presence he brings to this extremely important position!