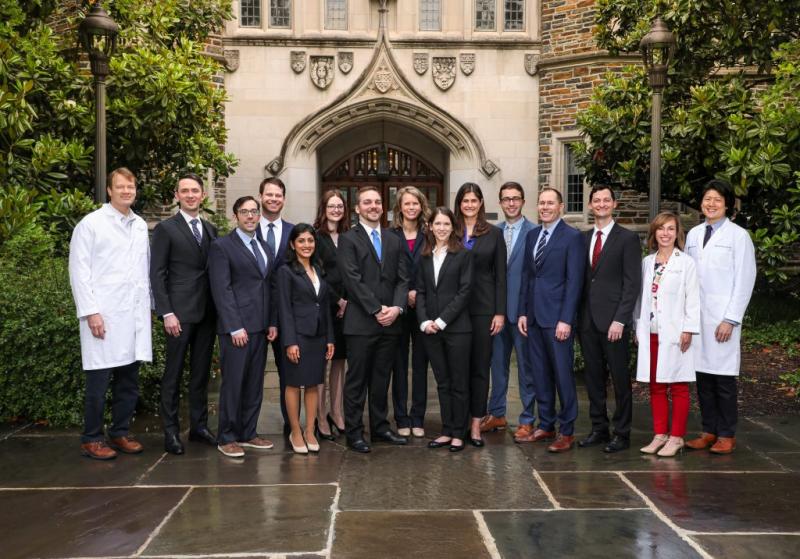 Duke Radiology Class of 2021 was recognized for the successful completion of their residency training in Diagnostic Radiology. Our graduation banquet was held on Friday, June 18, 2021.
Outstanding Fellow Teaching Award Presented to the Fellow most dedicated to excellence in Resident Education: Jacob Hamm, M.D.

Reed P. Rice MD Award for Excellence in Teaching of a Junior Faculty Member: Robert French, M.D.
William F. Barry, Jr, M.D., Memorial Award Presented to Senior Faculty For excellence in teaching: Charles Maxfield, M.D.
Carey E. Floyd, JR, Memorial Award for excellence in Imaging Physics Instruction: Joseph Lo, Ph.D. 
Charles E. Putman Memorial Award to Division most dedicated to excellence in Resident Education: Abdominal Imaging
Resident Service Award: Robert Heider, M.D.
Resident Teaching Award: David Peterson, M.D.
Caroline W.T. Carrico MD Award for the Outstanding Resident Teacher of Medical Students: Dana Kerr, M.D. and Scott Perkins, M.D.
Roentgen Resident Research Award: Brendan Cline, M.D.
Chief Residents Honored: Robert Heider, Meghana Konanur, Leah Strickland, James Tamas
Congratulations to the award recipients and to the Class of 2021!