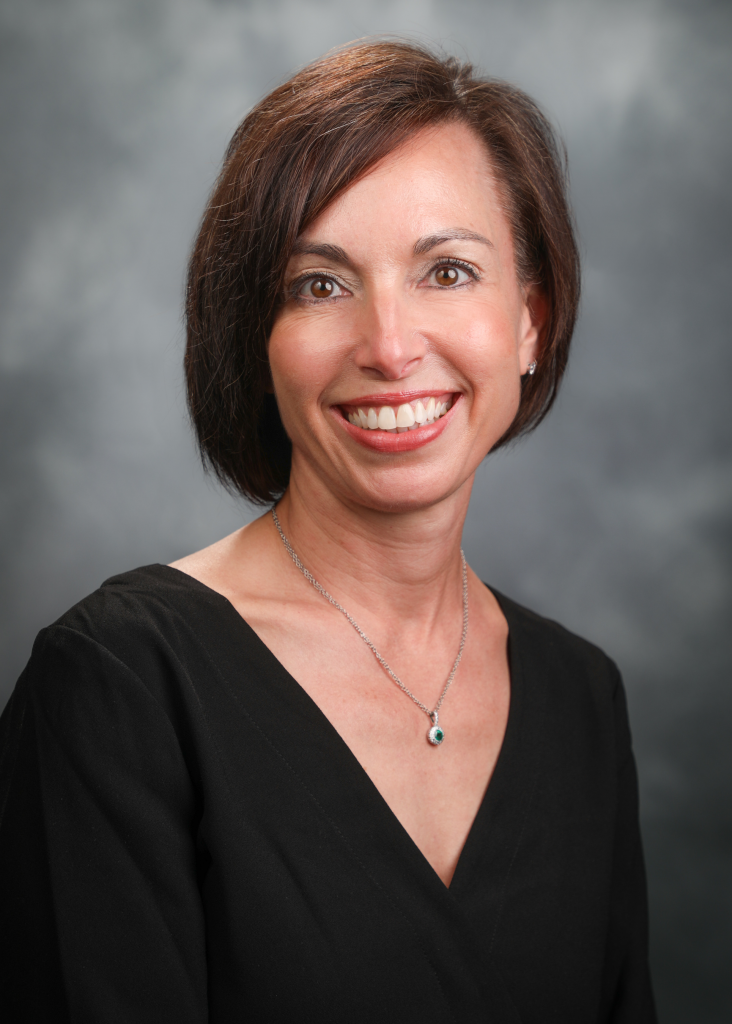 In a letter to the Radiology Department, Dr. Erik Paulson, Chair, announces Dr. Karen S. Johnson's promotion to Division Chief, Breast Imaging.
Dear Staff, Resident, Fellows, and Faculty,
It gives me pleasure to announce a planned transition in leadership in the Breast Imaging Division.
Karen S. Johnson, M.D., M.S., will assume the leadership role of Division Chief of Breast Imaging effective September 1, 2021.
Dr. Johnson has played a significant role in our department by serving as Assistant Residency Program Director (2014-2016), followed by Residency Program Director of Diagnostic Radiology since 2016. Under Dr. Johnson's leadership, our residency program has thrived and continues to be one of the most competitive in the country, recognized as the Best Radiologist Training Program in 2019.
In addition, Dr. Johnson has been an active participant in the Duke Graduate Medical Education community and serves on the executive council as Chair of Resident Resources and Well-Being. She was instrumental in founding our Committee on Diversity, Inclusion, and Awareness as well as, the Duke Women in Radiology working group.  Dr. Johnson has been recognized for her teaching excellence within our department and nationally and was recently nominated as the Most Effective Educator of 2020 by Aunt Minnie and garnered the William F. Barry Jr Award for Excellence in Teaching awarded to a senior member of our faculty.  She is passionate about mentoring and will no doubt continue to serve as an important role model to residents, fellows, and junior faculty in her new role as Division Chief.
Dr. Johnson was an undergraduate at Miami University in Ohio and attended Medical School at Loyola University in Chicago. Following a residency at George Washington University where she served as Chief Resident, Dr. Johnson completed a fellowship in Breast Imaging here at Duke in 2007. She has been a member of our faculty for over 13 years, rising through the ranks, and is now an Associate Professor.
Dr. Johnson is a dedicated clinician and well-regarded breast radiologist. Her expertise is frequently sought by our colleagues in breast surgery and oncology. Dr. Johnson enjoys speaking regularly at national meetings and serving as a fellow in the Society of Breast Imaging.
Dr. Johnson's selection as Division Chief of Breast Imaging was based on recommendations from a committee: thanks to Dr. Tracy Jaffe, Dr. Andi Senter, Dr. Sora Yoon, Dr. Robert French, and Dr. Austin Dixon who served on the committee.
Dr. Johnson will continue as our Residency Program Director, until further notice.
I would like to thank Jay Baker, MD for his excellent leadership in Breast Imaging since 2003! Under Dr. Baker's watch, the Division grew and garnered a reputation as one of the best in the country. Dr. Baker will continue as Professor of Radiology and as Vice-Chair of Appointments, Promotion, and Tenure.
Congratulations Dr. Johnson!
Erik K. Paulson, M.D.
Robert J. Reeves Professor
Chair, Department of Radiology
Duke Health