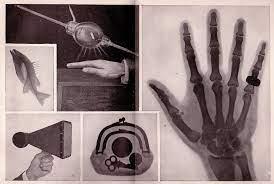 This week is National Radiologic Technology Week, which is celebrated annually and commemorates the discovery of the X-Ray by Wilhelm Conrad Roentgen on November 8, 1895.
The week also celebrates and recognizes the vital work of Radiologic Technologists in healthcare. Within Duke Health, our department is regarded as an example of an excellent partnership between physicians and technologists. Clearly, we could not provide our care without the expertise, diligence, and compassion provided by our RTs. P

lease take the time to reach out to our technologists to express gratitude.
Erik K. Paulson, M.D., Robert J. Reeves Professor, Chair, Department of Radiology, Duke Health