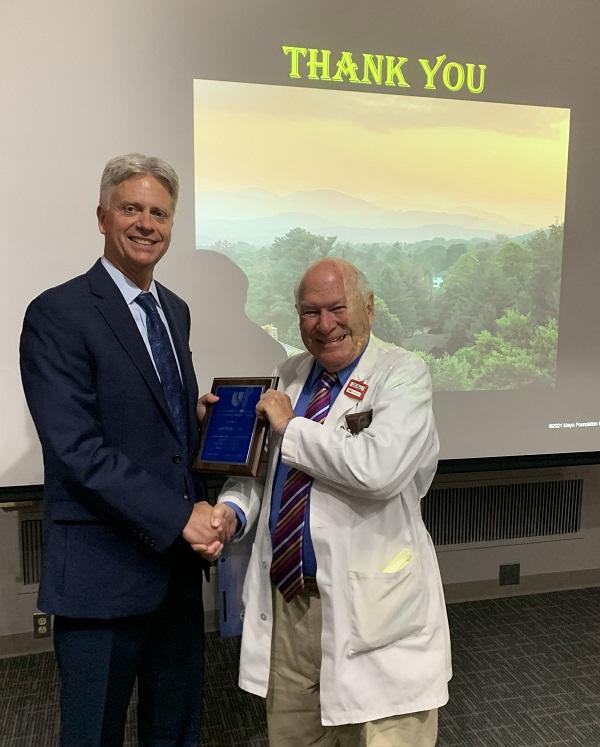 We welcome back Jeff L. Fidler, MD., Professor of Radiology at Mayo Clinic College of Medicine and Science in Rochester, MN. Dr. Fidler gave the 5th Annual Carl E. Ravin Alumni Lecture. The topic was: "Pitfalls and Errors in Bowel Imaging."
In the words of Erik Paulson, MD., Dept. Chair, "Your talk was a great hit, and I appreciate the remembrances of your days as a  resident and the positives that you attributed to our program."
Pictured with Carl E. Ravin. MD. who served as Radiology Dept. Chair for 23 years (1985-2008). Under his outstanding leadership, the department gained a national reputation for excellence in patient care and clinical training that continues today. Dr. Ravin's efforts established the Duke Radiology residency program as one of the best in the world.