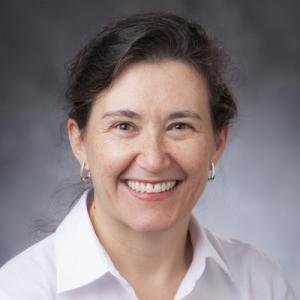 Principal Investigator
Professor of Radiology
Associate Professor in Medicine

Overview
STATEMENT OF PURPOSE
DiReCCT is a working group of imaging specialists interested in (1) assessing advanced imaging techniques for imaging of the cardiovascular and pulmonary systems and (2) application of advancing technology on diagnosis and treatment of cardiovascular and oncologic disease.  Through collaborations with surgical and medical colleagues throughout Duke University Medical Center and industry partners we work to advance technology to better understand its application to cardiovascular and thoracic oncologic disease.
Established 2017
DUMC Durham NC
COLLABORATORS
DUKE UNIVERSITY MEDICAL CENTER:
INDUSTRY PARTNERS:
Bracco
GE Medical Systems
Heartflow, Inc.
Mallinkrodt Pharmaceuticals
Siemens Healthineers
Verily
Areas of Interest
SYSTEM ASSESSMENT
CARDIOVASCULAR DISEASE
Imaging for diagnosis and management of coronary arterial disease
Imaging for structural heart disease
THORACIC ONCOLOGIC DISEASE
Imaging for diagnosis and management of thoracic oncologic disease
TECHNOLOGY ASSESSMENT
ADVANCED MDCT TECHNOLOGY
Dual Energy CT for cardiovascular and solid organ assessment
Non-invasive assessment of blood flow characteristics in cardiovascular disease.
ADVANCED MR IMAGING
Non-invasive lymphatic imaging
TECHNOLOGY DISSEMINATION AND ACCESS
Understanding healthcare areas – disparities to Imaging
Assessing imaging resource availability with respect to at-need populations
MULTI-CENTER TRIAL PARTICIPATION
Assessing Diagnostic Value of Non-invasive FFRCT in Coronary CarE (ADVANCE)
International Study of Comparative Health Effectiveness with Medical and Invasive Approaches (Ischemia)
Project Baseline
Transcatheter Aortic Valve Replacement with the Medtronics Transcatheter Aortic Valve Replacement System in patient at low risk for surgical aortic valve replacement.  LTI substudy
Transcatheter Mitral Valve Replacement with the Medtronic Intrepid TMVR in patients with severe symptomatic mitral regurgitation-APOLLO trial
REPRISE III CT-Substudy, TAVR imaging post stenting, evaluation of thrombus
Portico Re-sheathable Transcatheter Aortic Valve System US IDE Team
CORE LAB SUPPORT MULTI-CENTER TRIALS
We provide imaging support for both acquisition and interpretation for multicenter trials. Clinical Trial Core Laboratory Services are provided in collaboration with the DCRI, multi-imaging program.
The Baseline Study
Sponsor: Verily
Corelab for Chest X-ray Image Acquisition and Image Interpretation
Corelab for Calcium Scoring CT Image Acquisition and Image Interpretation
A Randomized Multicenter Blinded, Parallel, 2-Arm Proof of Concept Study to Assess the Effects of Gaseous Nitric Oxide (gNO) in an Ex Vivo System of Human Lung Transplants
Sponsor: Mallinckrodt Pharmaceuticals
Corelab for Chest X-ray Image Acquisition and Interpretation
Medical Director:
Lynne M. Hurwitz Koweek, MD
Manager:
Steven Shipes RT
Members
PHYSICIANS:
Lynne M. Hurwitz Koweek, MD
David Kong, MD
Joseph Mammarappillil, MD, PhD
Daniele Marin, MD
Mathias Meyers, MD
Fides Schwartz, MD
Tina Tailor, MD
Lucus Araujo, RT
Tammy Castello, RT
Susan Churchill, RT
Lisa Hann, RT
Carolyn Lowry, RT
Claire Miller, RT
Terry Poole, RT
Annette Rich, RT
Steve Shipes, NMC
Brittney Stone, RT
Anthony Twisdale, RT
Jennifer Korzekwinski, RT
Robbie Williams
PHYSICISTS
CONTACT US
Lynne.koweek@duke.edu
Steve.shipes@duke.edu
Bambi.dimuro@duke.edu