FACILITIES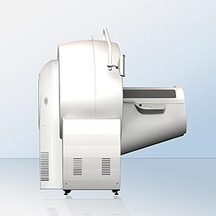 The Inveon PET / CT system combines PET and CT modalities into a single gantry under the control of a single workstation, providing an optimal workflow solution for PET multimodal applications.
IMAGE ANALYSIS
The Research Workplace is an integrated review, fusion, and analysis package that can generate region of interest, time activity curves, and kinetic modeling of metabolic processes. A full suite of graphic applications allow for easy export of publication quality images. Image data is exportable in dicom format for analysis with other packages.
ADDITIONAL SUPPORT
Our facilities include isofluorane vaporizers, a dose calibrator, balances, and heating pads for tail vein dilation and animal recovery.  We have dissection tools for ex vivo analysis of radiotracer uptake in tissues or tumors.  The Duke Division of Laboratory Animal Resources (DLAR) supported facility is in the basement of the Bryan building, so your animals can be quickly accessible for imaging studies.
CONTACT INFORMATION
Bryan Research Building
Duke University Medical Center
311 Research Drive, Room 0128
Durham, NC 27710
HOURS OF OPERATION:
Monday-Friday 8 AM to 5 PM
For more information regarding pre-clinical PET / CT fees and services or to schedule a consultation or service, please contact:
Thomas Hawk
Computer Operations
DUMC Box 3949
0401 Hospital South
Durham, NC 27710
Phone: (919) 684-7712
Email: thomas.hawk@duke.edu